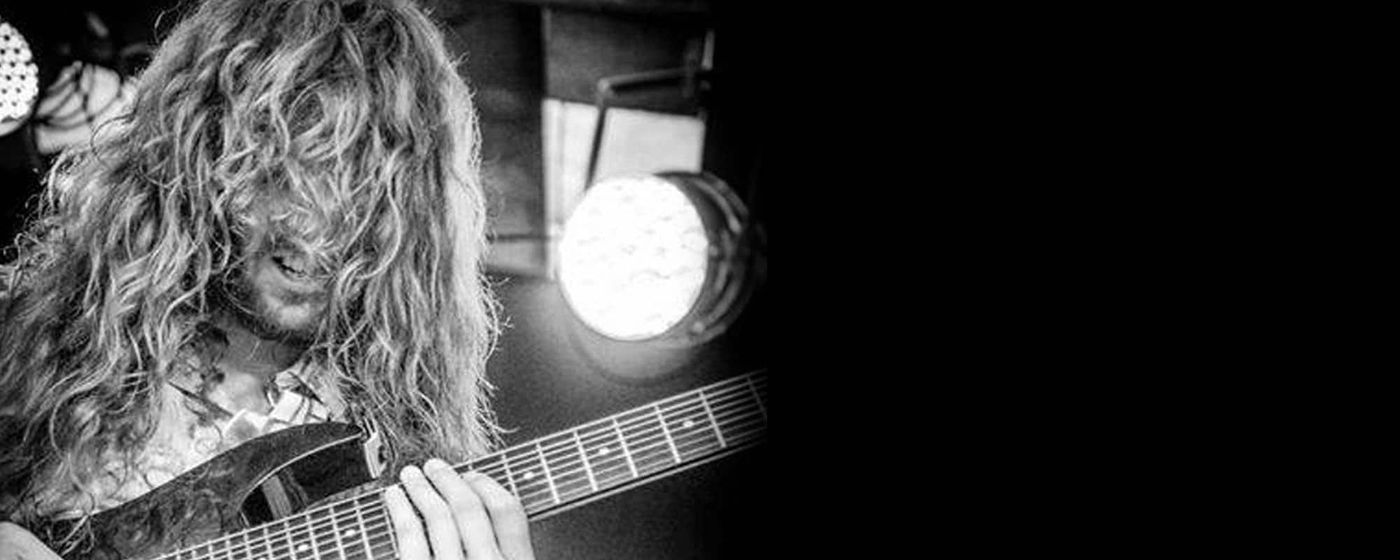 Сэм Белл (Sam Bell)
MASSES OF GAIN ON TAP - MY IRONHEART IS MY GO TO TONE
Биография
Sam Bell is a guitarist from Chichester, UK. He is best known for his work in UK Tech Metal band Mask of Judas, and from his increasing presence on YouTube, gaining notoriety through his 8 string compositions and technical ability. Sam has recently released a mini-album with his band Mask of Judas "Axis". They have played many top music festivals such as Bloodstock and UK Tech Metal Festival. Having started playing guitar since the age of 4 due to being inspired by seeing the Buddy Holly story around that age, he had a serious accident which almost cost him the use of his arm, this resulted in him not playing for many years. Sam eventually picked up the guitar again and attained a degree at university in Music, this is where he was introduced by friends to guitarists such as Paul Gilbert. Since then, he hasn't looked back. He also specialises in many other areas of music, Sam teaches guitar in schools, colleges, and workshops. He does session work, utilizing his playing and writing ability within various different styles of music. Sam's notable guitar influences include Guthrie Govan, Tosin Abasi, Mark Knopfler, Graham "Pin" Pinney, and the 80s. Whilst not on the road with his band Mask of Judas, Sam teaches guitar in colleges and schools around the South of the UK, and is currently working on some tuition material with the highly acclaimed Lick Library. You can also catch Sam in upcoming issues of Guitar Interactive, where he will be talking about 8 string guitar and progressive metal music.
Использует
ламповый усилитель голова 15 Вт/1 Вт, порт USB
гитарный ламповый усилитель 120 Вт, лампы 4xECC83...
ламповый комбоусилитель 60 Вт, 2х12" драйверы HH