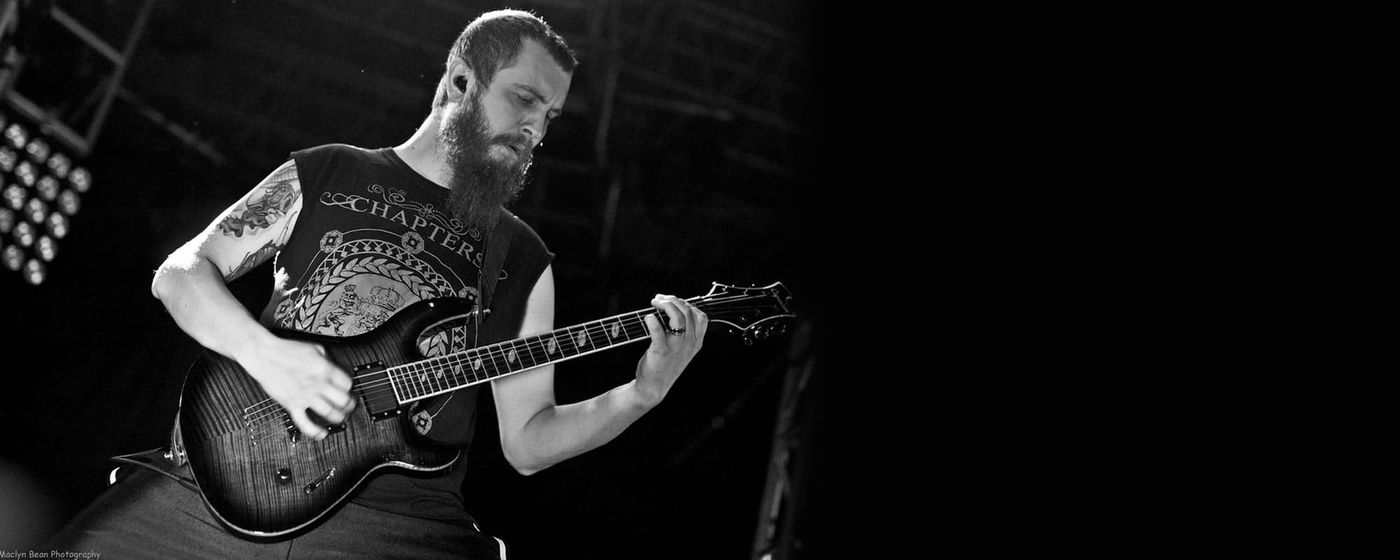 Джоель Строцель (Joel Stroetzl)
WHY WOULD I USE ANYTHING ELSE - IT GIVES ME EVERYTHING I NEED
Биография
Joel Stroetzel is the lead guitarist in metalcore band KillSwitch Engage. He was born in 1980 and started learning the guitar as a teenager, subsidising his income by giving guitar lessons at his local music store. He attended Westfield High school and played in the school jazz band. After school, Joel Stroetzel attended the Berklee College of music in Boston but did not graduate. However, it was while attending Berklee that he met Adam Dutkiewicz and started playing in Aftershock a metalcore band. When the band split up in 1999, Joel Stroetzel and Dutkiewicz formed KillSwitch Engage. KillSwitch Engage were originally a four piece band but increased to five members after line-up changes. The band uses two guitarists and Joel Stroetzel's fellow guitar player is now Adam Dutkiewicz – who started off playing drums in the band. Aftershock did reform as a side project in 2001 for a reunion tour of Japan and is best known for its hit 2001 single from the "Five Steps From Forever" EP, titled "For Those Of You Who Kill". Aftershock finally came to an end in 2004. Joel Stroetzel has been a constant presence in KillSwitch Engage along with bassist Mike D'Antonio, from 1999 until the present day and the band have released five albums to date. Joel Stroetzel guitar style has been influenced by hard rockers such as Zakk Wylde and the music of Slayer and Anthrax. KillSwitch Engage have toured with Slayer on a few occasions including the Mayhem festival in 2009.
Использует
ламповый усилитель 100 Вт, Тони Айомми, (Англия)
ламповый комбоусилитель 20 Вт, 12" Celestion
Toni Iommi кабинет 240 Вт, 4х12"Celestion, прямой...